Global Co-operation House ,
65-69 Pound Lane, Willesden Green,
London
NW10 2HH
On the occasion of this very joyful and auspicious festival, let us have a darshan of the adorable divine activities of Sri Krishna and experience his divine virtues love and joy. Together with the exhibition, join us for insightful dialogues of Sri Krishna in the form of drama and sharings by Sudesh Didi who will explain the deeper significance and their relevance to current times.
3.45pm to 4.45pm (in-house only)
Live Jhanki/Exhibition - Glimpse of Shri Krishna लाइव झाँकी दर्शन
5.00pm to 6.30pm (in-house and online)
Auditorium event स्टेज कार्यक्रम
We look forward to welcoming you all to our first post-lockdown in-house Hindi event.
An IN-HOUSE event taking place at:
Global Co-operation House, 65-69 Pound Lane, Willesden Green, London NW10 2HH. (enter from No. 65)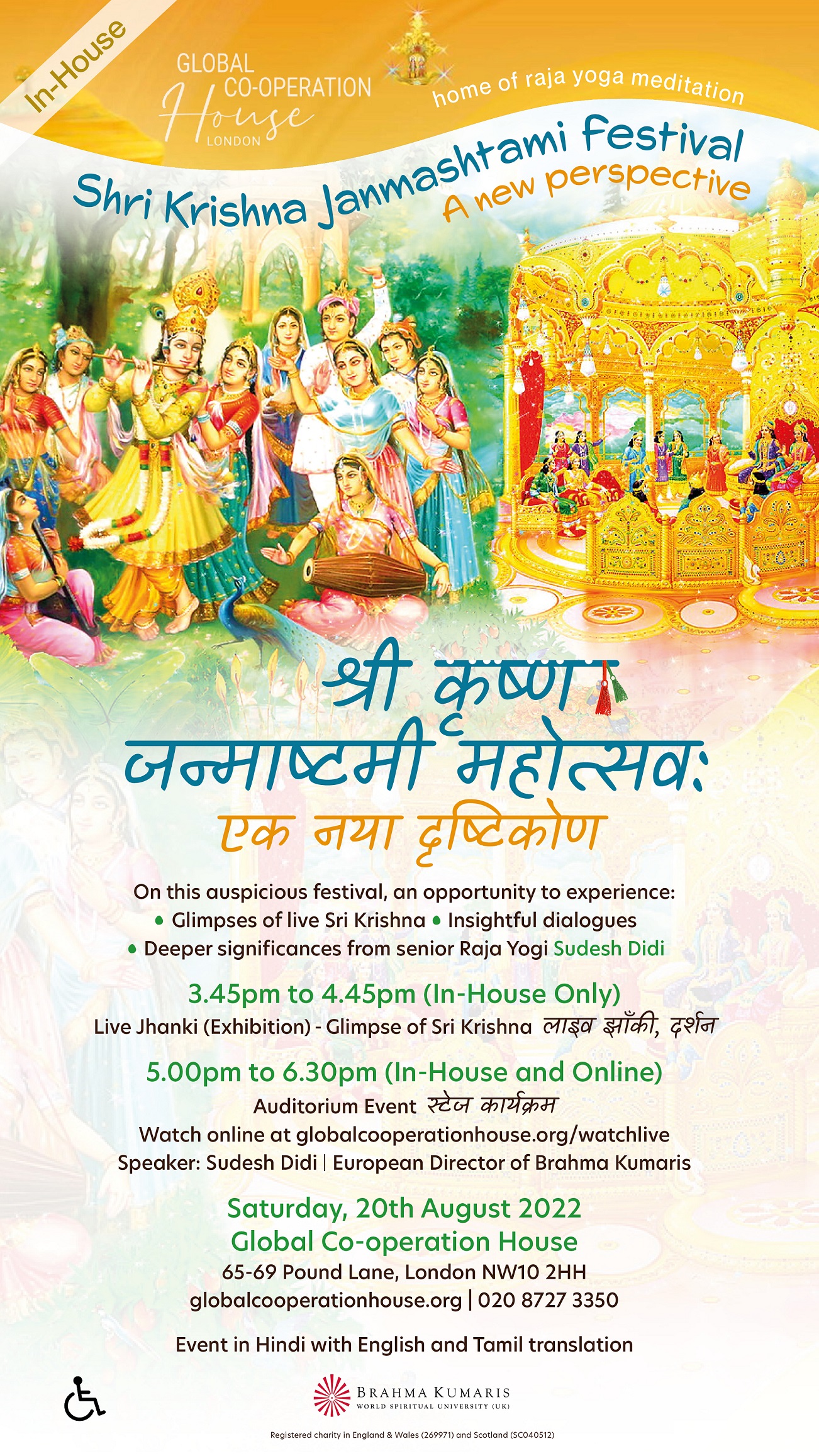 Date(s)
There are currently no planned dates.