Global Co-operation House ,
65-69 Pound Lane, Willesden Green,
London
NW10 2HH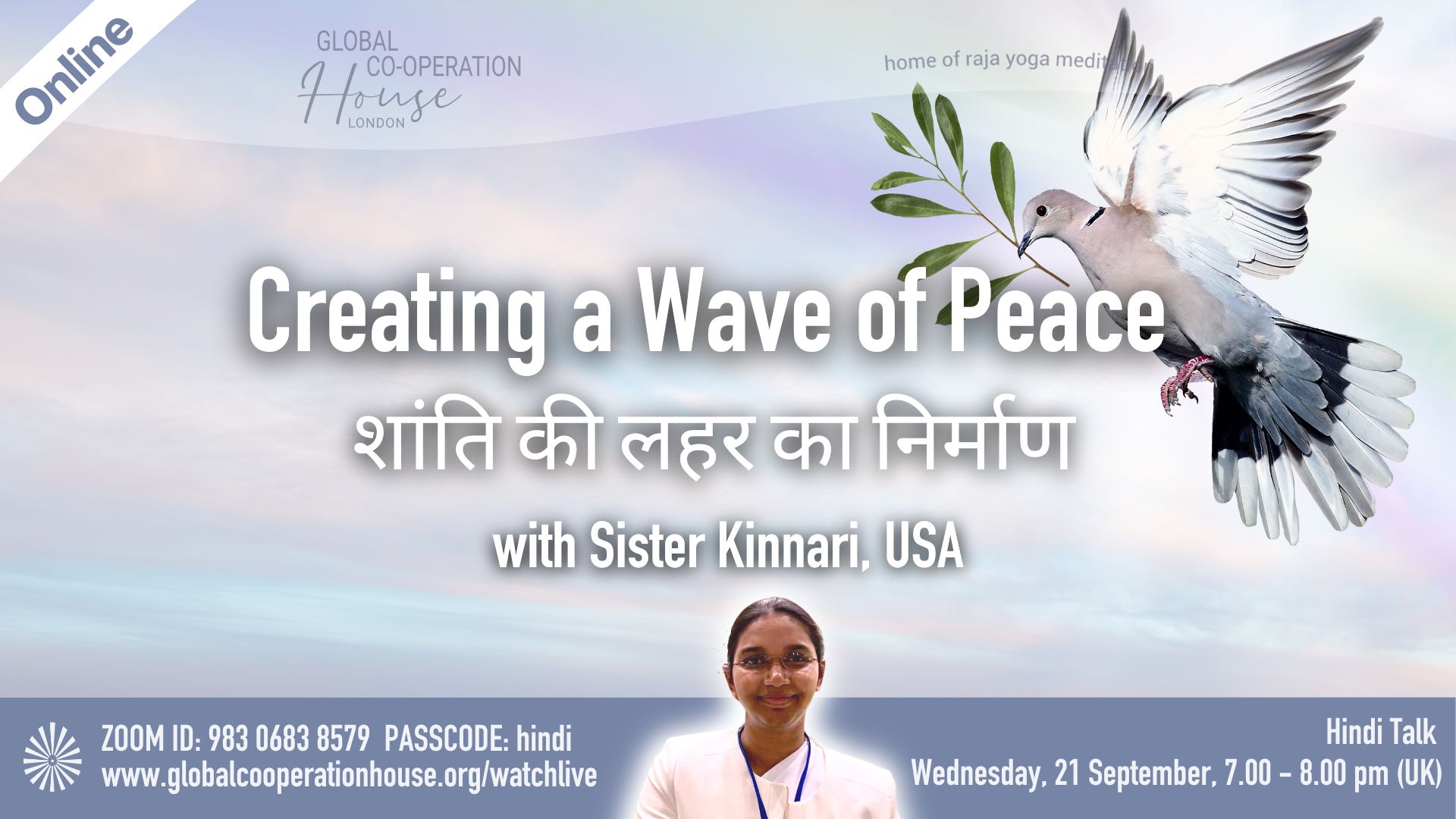 Marking International World Peace Day
वसुधैव कुटुम्बकम्: कहा जाता है सारा विश्‍व ही कुटुंब (परिवार) है, तो आईये हम सभी मिलकर पहले अपने आप में शांति की एक लहर पैदा करें और साथ ही साथ पूरे विश्व में शांति के प्रकंपन फैलाएं।
Vasudhaiva Kutumbakam: It is said - the whole world is one family. So let us first create a wave of peace collectively in ourselves and together with that, contribute to spreading vibrations of peace to the whole world.
Speaker : Sister Kinnari, USA
Date(s)
There are currently no planned dates.